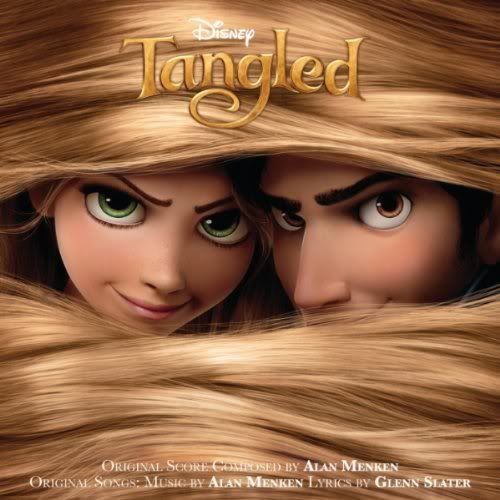 In case you didn't know, Tangled is Disney's 50th animated feature film. It has been a long journey since Snow White and the Seven Dwarfs, all the way back in 1934. And I really hope they go on to make another 50 of their fabulously entertaining movies which always seem to paint the world in such optimistic colors. The world could definitely use some of that good cheer
And there is plenty of good cheer in Tangled – from the delightfully cute Rapunzel and the roguish Flynn Rider to the animals Maximus and Pascal. Maximus and Pascal star as the amazingly funny yet cute animals that abound in all Disney movies in the last decade. There are too many to count – Bartok the bat in Anastasia, the cricket in Mulan, Louis the alligator in
The Princess and The Frog
and many more.

The Disney version of Rapunzel has her as a sassy, spunky teen who yearns to get out of her tower prison. For company, she has her chameleon Pascal and some magical lights which seem to float up in the sky every year on her birthday. Till one day, a thief on-the-run climbs into the tower to hide.

What follows is the typical Disney extravaganza of song & dance, color and laughter. The renderings are gorgeous and 3D adds a special flair to the visuals. The humour is integrated extraordinarily well in the screenplay – much to the joy of us moviegoers. Soundtrack duties are in the hand of 8 time oscar-winner Alan Menken – and results in two standout tracks. "Mommy knows best" and "I have a dream" are picturized memorably and will have you laughing through them or at least smiling widely

Very few movies get a ovation from the audience at the end – even fewer if they are animation movies. Yet the crowd at PVR Phoenix Mills on a Tuesday night saw fit to applaud this movie when the end credits rolled up – for being such a fabulous entertainer. If you are looking for a dose of good laughter and happiness this week at the multiplexes, give Tangled a watch. You wont be disappointed.


If you are planning to watch it in 3D, definitely do try to watch it in a PVR multiplex. The plastic 3D glasses they provide are of much higher quality than the disposable stuff provided at other multiplexes and provide a dramatically better visual experience